TobyMac - See The Light (Radio Version)
TobyMac - See The Light (Radio Version)
Official audio for "See The Light" (Radio Version) by TobyMac.

LYRICS:
I know this road is getting hard
I heard you say it's overwhelming
I said I'd never be too far
And I meant that from the heart
I see the mountain getting high
I see it stacking up against you
I always said you were a fighter
But you've got your doubts tonight
Well I'm here to remind you

It don't matter where you come from
I know we can get through this
It might feel like it's been so long
But we keep on keeping on
It might feel like an uphill climb
Always some kind of battle
But you've got more than you on your side
And we gon' see the light

We gon' see the light
We gon' see the light
You and me, you and me
We gon' see the light

Some things will never be the same
Some things are only for a season
And just the thought of letting go
Well, it's brought you to your knees
Oh, but if you can make it
You can make it through the night
I can promise that the sun is gonna rise
You wake up just a little bit stronger
So, hold on just a little bit longer

So, go on and lift your hands up
To where your help is coming from
And let your burdens, let 'em fade away

Music video by TobyMac performing See The Light (Radio Version/Audio). © 2020 F.L. Inc., under exclusive license to Capitol CMG, Inc.
Sztárok a videóban: TobyMac
Feltöltötte: tobymac
Nézd meg ezt is!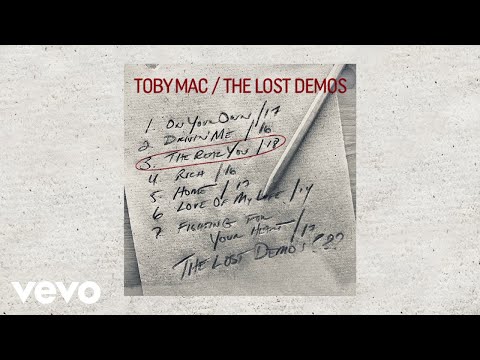 TobyMac - The Real You (2018 Tru's Song-Writing Demo)
Hozzászólások
Még senki nem írt hozzászólást. Legyél te az első!
Videókereső
Legtöbb komment