TobyMac - On Your Own (2017 Writing Demo) [The Lost Demos]
TobyMac - On Your Own (2017 Writing Demo) [The Lost Demos]
Official audio for "On Your Own" by TobyMac.

LYRICS

I was all in my head I was trippin' on so much
You were out of my sight you were out of my mind
I was spinning in circles I was digging my own ruts
I was out of my head but you were right on time
When you said

On your own, no you won't ever be you won't ever be
All alone I'll never stop pulling for you
Sometimes you gotta go through what you gotta go
Through
Just to figure out you
But you'll never be on your own
You'll never be on your own

She said her goodbyes and flew into the sunset
And everyone thought she was living the dream
But when the smoke cleared after she made a big mess of it all
She heard her voice as clear as could be
That said

When it feels like a million miles have come between us
And you can't find the road that leads to home
When you think that you're so far away I could never hear your voice
Just call out to me call out to me
You'll never be alone

Music video by TobyMac performing On Your Own (2017 Writing Demo/Audio). © 2020 F.L. Inc., under exclusive license to Capitol CMG, Inc.
Sztárok a videóban: TobyMac
Feltöltötte: tobymac
Nézd meg ezt is!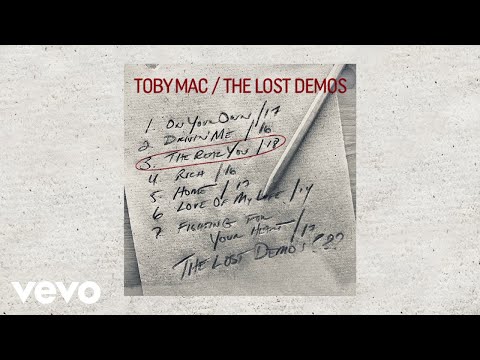 TobyMac - The Real You (2018 Tru's Song-Writing Demo)
Hozzászólások
Még senki nem írt hozzászólást. Legyél te az első!
Videókereső
Legtöbb komment