Mika Karppinen "Gas"
10342.
24
rajongó
0
vélemény
Születési név

Mika Kristian Karppinen

Becenév

Gas Lipstick, Kaasu, Buddha Cognac, Pus Sypope, Mike Ceer

Születési idő

1971. február 08.

Születési hely

Eskilstuna, Svédország

Foglalkozás

dobos

Családi állapot

nős, 1 gyermek

Eredeti hajszín

kopasz

Szemszín

barna

Csillagjegy

Vízöntő

Linkek

Kapcsolódó sztárok
Mika Karppinen életrajza
Mika Kristian Karppinen - Gas Lipstick

1971.  február 8., Eskilstuna (Svédország)
Élete:

Mika Kristian Karppinen, más néven Gas Lipstick 1971. február 8-án Eskilstuna városában, Svédországban született, ahol Gas 13 évig élt. A szülei viszont finnek, akik még Gas születése előtt Svédországba költöztek a 60-as években. Apukája a Volvo-nál dolgozott, anyukája pedig egy pékségben. Eskilstunában finn iskolába járt, de tud svédül is.
Érdeklődése a zene iránt a doboknál kezdődött, mikor apukája egy klubban tangóharmonikázott és magával vitte őt a fellépésekre. Együtt játszottak és Gas alig várta ezeket a fellépéseket, amikor dobolhatott. Leginkább a népszerű HIM finn love metal együttesből ismerhetjük, de előtte más híres bandákban is zenélt. Nem csak dobolt,de némelyik együttesben basszusgitáron játszott és valamelyikben énekelt is. Gas Lipstick igazán tapasztalt zenész.
Finnországban él, lakása a tengernél található, Helsinkitől 20 percnyi autóútra. Fent északon van egy nyaralója a tónál, szaunával melyet nagyon szeret. 2008. augusztus 30-án Helsinkiben összeházasodott barátnőjével,Natali-val. 2009. január 16-án boldog apuka lett, amikor megszületett közös lányuk. A macska a kedvenc állata. Hobbyja a főzés és a számítógépes játékok. Szereti a japán kajákat. Mániákusan imádja a jéghokit és a dobokat. Amikor egy időben állandóan azt kérdezték tőlük az újságírók, hogy mit jelent a H.I.M. három betűje, akkor gyakran válaszolták azt, hogy ez a Helsinki Ice-Hokey Maniacs rövidítése. Gas balkezes és a bal lábszárán van egy heartagram tetoválása. Kedvenc bandái: Motörhead, Slayer, Machine Head, Metallica, Rammstein. A HIM együttes előtt ácsként is dolgozott.
Együttesei:
Jelenleg a híres finn HIM zenekar dobosa, melyhez 1999-ben csatlakozott az előző dobos,Juhana Tuomas Rantala,azaz Pätkä helyett. Problémái voltak az alkohollal Pätkänak és amikor a barátnője is terhes lett,már nem tudott teljesen a HIM-re koncentrálni. A bandának szüksége volt egy másik dobosra, ekkor jött a képbe Gas. A Razorblade Romance albumot már vele vették föl és ez erősen befolyásolta az album hangzását. Gas a Kyyria együttesből érkezett, amellyel addigra már több album felvételét is végigcsinálta, úgyhogy a HIM-srácok között ekkor ő volt a legtapasztaltabb zenész. A Razorblade Romance Európa szerte nagy sikert hozott a népszerű finn együttesnek és rengetegen megismerték az egyedi love metal stílusú zenét. Máig világszerte hatalmas rajongótábora van a HIM-nek.
Munkásságai/ kiadványok:
Eddig a HIM nyolc nagylemezt, öt válogatás albumot, négy DVD-t, egy EP-t, egy remix albumot és számtalan kislemezt adott ki. A legújabb album kiadása idén 2013 tavaszán, Európában április 29-én jelent meg, amely a Tears On Tape címet kapta. Még 2012. Szeptember 21-én kiadtak egy feldolgozott dalt, videoklippel  a Strange Worldöt. Ráadást a zenekar 20 éves pályafutását ünnepelve közzé tett 2012. október 26-án egy vadiúj válogatás albumot is, melynek címe: "XX- Two Decades of Love Metal" ("XX - két évtizedes szerelem Metal"). Ellentétben a korábbi gyűjteményekkel ez az új kollekció magában foglalja a zenekar teljes karrierjét. Már régóta kapható a boltokban és akár meg is lehet rendelni. Például itt is, de sok helyen megvásárolható http://melodycenter.hu/spd/MCDX00232/HIM_XX_Two_Decades_CD
A legújabb album a Tears on Tape már a Media Marktban is kapható!
http://www.youtube.com/watch?v=FMxYdOTfnck -Itt a Ke  - Strange World dal |-|. |. |\/|. feldolgozásában magyar felirattal :) [Hatalmas köszönet aki/kik készítette/ték]
Korábbi együttesek:
A HIM előtt Gas, a 80-as években egy punk bandában játszott, amellyel Szibériában (Jakutszkban) is felléptek. A Kyyra együttesben játszott, akikkel 3 albumot vett fel ("A legnagyobb bandák egyike a Kyyria volt. Három albumot vettünk fel és a német Gun Records-hoz szerződtettek minket. Kicsit olyan volt, mint a Faith No More. Valaki azt mondta, hogy az egyik albumunk volt a legelső nu-metal album. Ez 91-ben volt."- Gas nyilatkozta). Dobosként szerepel a Stratovarius frontember, Timo Kotipelto szólóalbumán, valamint az Amorphis énekes, Pasi projectjén is.
További együttesei a HIM-en kívül: Hairless Future, Dischange (1991) ebben basszusgitáron játszott, Valvontakomissio (1990-1994) ő volt a dobos és énekelt is, Kyyria (1992-1998), Dementia (1994-1995), Bendover (2002-), To Separate The Flesh From the Bones (2002-)
Egyéb érdekességek:
- VALLÁS: "Úgy gondolom, hogy az egész baromság. Ez vicces, mert a black metálos srácok sátánisták; de az ugyanolyan marhaság, mint a másik oldal. Csak magamban hiszek."
- KEDVENC HIM-PILLANAT: "Talán az a nap, amikor csatlakoztam a bandához. Egy turnén voltunk, pont mielőtt a Razorblade Romance-t felvettük. A ráadás után Ville azt mondta "Szeretném bemutatni a banda új dobosát, Gas-t, és akkor az egész banda megölelte egymást."
- ÉLETFILOZÓFIA: "Bánj úgy másokkal, ahogy szeretnéd, hogy veled bánjanak azok a lányok (vagy fiúk), ezt a papám mondta."
- Tökéletesen beszél németül.
- Kedvenc filmje: "Scarface"
- Szerencseszám: 11
- Kedvenc színe: Méregzöld (Sötétzöld)
- Kedvenc városa: New York
- Kedvenc étele: Sushi, Hamburger, japán kaják
- Kedvenc itala: Sör
- Érdeklődési körei: Mozi, The Pens, motorkerékpárok, és a dohányáruk
- Amit nem szeret: Rossz ételek, rossz emberek, és a mindennapos ébredéseket
- Példaképei: Darius Kasparaitis, Krzysztof Oliwa, Herra no. 66, Daniel Lioneye, és Dave Lombardo
- Kedvenc dala:Minden szám a Discharge-től és a Slayertől
- A bandának számos híres barátja van, mint pl.: Bam Margera, Kat von D, stb…
DVD:

- Digital Versatile Doom (CD+DVD)

- And Love Said No: The Greatest Hits (Ltd.)

- Love Metal Archives vol.1

- The Video Collection
Videográfia:
- And love said no (2004)
- Bleed well (2007)
- Bleed well (promo)
- Buried alive by love (2002)
- Close to the flame (2001)
- Cyanide sun (promo)
- Dead lovers' lane (promo)
- Funeral of hearts (2003)
- Gone with the sin 1. - finn változat, angliai változat (2000)
- Gone with the sin 2. - német változat (2000)
- Heartache every moment (2001)
- Heartkiller (2009)
- In joy and sorow (2001)
- In venere veritas (2010)
- Join me 1. - laser version, német változat, green version, The 13th Floor version (1999)
- Join me 2. - ice version, angol változat (2000)
- Killing loneliness 1. (2005)
- Killing loneliness 2. - amerikai változat (2006)
- Kiss of dawn (2007)
- Kiss of dawn (promo)
- Like St. Valentine (2010)
- Love in cold blood (promo)
- Ode to solitude (2010)
- Passion's killing floor (promo)
- Poison girl (2000)
- Pretending (2001)
- Right here in my arms (2000)
- The Sacrament (2003)
- Scared to death (2010)
- Shatter me with hope (2010)
- Solitary man (2004)
- Wicked game 2. - német változat (1998)
- Wicked game 3. - London (2000)
- Wings of a butterfly (2005)
- Tears on Tape (2013)
- All Lips Go Blue (2013)
- Into the Night (2013)
- Strange World (2012)
HIM nagylemezek:

- Greatest Love Songs Vol. 666 (1997)
01. Your sweet six six six 4:13
02. Wicked game (Chris Isaak feldolgozás) 3:54
03. The heartless 4:03
04. Our diabolikal rapture 5:21
05. It's all tears (drown in this love) 3:44
06. When love and death embrace 6:08
07. The beginning of the end 4:07
08. (Don't fear) the reaper (Blue Öyster Cult feldolgozás) 6:24
09. For you 3:59
Limited edition
10. Stigmata diaboli 2:51

- Razorblade Romance (1999)
01. I love you (Prelude to tragedy) 3:09
02. Poison girl 3:51
03. Join me in death 3:37
04. Right here in my arms 4:03
05. Gone with the sin 4:22
06. Razorblade kiss 4:18
07. Bury me deep inside your heart 4:16
08. Heaven tonight 3:19
09. Death is in love with us 2:59
10. Resurrection 3:40
11. One last time 5:10
Limited edition
12. Sigillum diaboli 3:53
13. The 9th circle (OLT) 5:11

- Deep Shadows and Brilliant Highlights (2001)
01. Salt in our wounds 3:57
02. Heartache every moment 3:56
03. Lose you tonight 3:40
04. In joy and sorrow 3:59
05. Pretending 3:55
06. Close to the flame 3:46
07. You are the one 3:26 *
08. Please don't let it go 4:29
09. Beautiful 4:33
10. In love and lonely 3:46 *
11. Don't close your heart 4:14
12. Love you like I do 5:14
13. Again 3:29 **
14. In joy and sorrow (String version) 5:02 **
15. Pretending (The Cosmic Pope Jam version) 8:00 **
+ Pretending (video)
+ In joy and sorrow (video) **
* csak a limitált kiadáson
** csak az ünnepi kiadáson

- Love Metal (2003)
01. Buried alive by love 5:00
02. The funeral of hearts 4:30
03. Beyond redemption 4:28
04. Sweet pandemonium 5:45
05. Soul on fire 4:01
06. The Sacrament 4:32
07. This fortress of tears 5:46
08. Circle of fear 5:27
09. Endless dark 5:35
10. The path 7:45
+ The funeral of hearts (video) *
Limited edition
11. Love's requiem 8:37
+ Buried alive by love (video)
* csak a sima kiadáson

- Dark Light (2005)
01. Vampire heart 4:46
02. Rip out the wings of a butterfly 3:30
03. Under the rose 4:50
04. Killing loneliness 4:29
05. Dark light 4:31
06. Behind the crimson door 4:37
07. The face of God 4:36
08. Drunk on shadows 3:49
09. Play dead 4:36
10. In the nightside of Eden 5:40
11. Poison heart (The Ramones feldolgozás) 3:46 *
Limited edition
12. The cage 4:29
13. Venus (in our blood) 4:35 **
* csak a japán kiadáson
** csak az interneten rendelhető, speciális kiadáson

- Venus Doom (2007)
CD1
01. Venus doom 5:08
02. Love in cold blood 5:54
03. Passion´s killing floor 5:10
04. The kiss of dawn 5:54
05. Sleepwalking past hope 10:02
06. Dead lovers' lane 4:28
07. Song or suicide 1:10
08. Bleed well 4:24
09. Cyanide sun 5:54
+ The kiss of dawn (video) **
CD2
01. Love in cold blood (Special K Rmx) 4:24
02. Dead lovers' lane (Special C616 Rmx) 4:28
03. Bleed well (Acoustic Vrs) 3:52 *
* csak az interneten rendelhető, speciális kiadáson
** csak a japán kiadáson

- Screamworks: Love in Theory and Practice (2010)

CD1
01. In venere veritas 3:35
02. Scared to death 3:40
03. Heartkiller 3:29
04. Dying song 3:32
05. Disarm me (with your loneliness) 4:01
06. Love, the hardest way 3:19
07. Katherine Wheel 3:26
08. In the arms of rain 3:46
09. Ode to solitude 3:58
10. Shatter me with hope 3:51
11. Acoustic funeral (for love in limbo) 3:57
12. Like St. Valentine 3:14
13. The foreboding sense of impending happiness 3:13
CD2: "Baudelaire in Braille"
01. In venere veritas (Acoustic version) 2:30
02. Scared to death (Acoustic version) 2:59
03. Heartkiller (Acoustic version) 3:09
04. Dying song (Acoustic version) 2:43
05. Disarm me (with your loneliness) (Acoustic version) 3:34
06. Love, the hardest way (Acoustic version) 2:34
07. Katherine Wheel (Acoustic version) 3:31
08. In the arms of rain (Acoustic version) 3:01
09. Ode to solitude (Acoustic version) 3:08
10. Shatter me with hope (Acoustic version) 2:41
11. Acoustic funeral (for love in limbo) (Acoustic version) 3:19
12. Like St. Valentine (Acoustic version) 3:04
13. The foreboding sense of impending happiness (Acoustic version) 2:10
az alapkiadás: CD1, a limitált kiadás: CD1+CD2
- Tears on Tape (2013)
1. Unleash the Red 1:07
2. All Lips Go Blue 3:49
3. Love Without Tears 3:37
4. I Will Be the End of You 3:33
5. Tears on Tape 3:21
6. Into the Night 3:36
7. Hearts at War 3:46
8. Trapped in Autumn 1:33
9. No Love 3:30
10. Drawn & Quartered 5:13
11. Lucifer's Chorale 1:18
12. W.L.S.T.D. 4:12
13. Kiss the Void 2:21
Remix album:

- SWRMXS

01. In venere veritas (Huoratron Remix)
02. In the arms of rain (SALEM Remix)
03. The foreboding sense of impending happiness (Morgan Page Remix)
04. Ode to solitude (Gavin Russom Remix)
05. Heartkiller (The Mercyfvcks Remix)
06. Love, the hardest way (Tiësto Remix)
07. Shatter me with hope (oOoOO Remix)
08. Dying song (Jay Lamar & Jesse Oliver Remix)
09. Disarm me (with your loneliness) (VV Remix)
10. Scared to death (Diamond Cut Remix)
11. Acoustic funeral / Like St. Valentine / Katherine Wheel (ÖÖ Megamix)
Válogatások:

- Uneasy Listening vol.1&2

- Uneasy Listening vol.2
01. Buried alive by love (616 version) 4:53 *
02. Rendezvous with anus (Dein Arsch ist meiner, El Presidente) 3:10
03. Sigillum diaboli (Studio Live Evil) 3:53
04. I love you (White House Version) 4:52 *
05. The begining of the end (Sad damn version) 3:55
06. Again (Hollovlad Tepes) 3:17 *
07. Wicked game (Live in Turku) 5:24 *
08. Soul on fire (Erich Zann's Supernatural Rmx) 3:55
09. Beautiful (Hollovlad Tepes) 3:32
10. Endless dark (616 version) 4:10 *
11. Hand of doom (Live In Turku) 7:27
12. Right here in my arms (Live in Turku) 4:02 *
13. Sailin' on (Live in Turku) 1:57 *
14. Pretending (Cosmicpope Jam Version) 8:00
* ezen a lemezen jelent meg először

- Uneasy Listening vol.1
01. The Sacrament (Disrhythm Remix) 4:47
02. The funeral of hearts (Acoustic version) 4:03
03. Join me in death (Strongroom Mix) 3:41 *
04. Close to the flame (The Rappula Tapes) 4:31 *
05. In joy and sorrow (String version) 5:04
06. It's all tears (Unplugged Radio Live) 3:49
07. When love and death embrace (AOR Radio Mix) 3:39
08. Buried alive by love (Deliverance Version) 6:08
09. Gone with the sin (O.D. version) 4:59
10. Salt in our wounds (Thulsa Doom version) 7:03
11. Please don't let it go (Acoustic version) 4:38
12. One last time (Rockfield Madness Version) 5:08 *
13. For you (Unplugged Radio Live) 4:09
14. The path (P.S. version) 5:04 *
15. Lose you tonight (Thulsa Doom Extended Dub) 8:16

- And Love Said No: The Greatest Hits
CD
01. And love said no 4:10
02. Join me 3:37
03. Buried alive by love 5:01
04. Heartache every moment 3:56
05. Solitary man (Neil Diamond feldolgozás) 3:37
06. Right here in my arms 4:00
07. The funeral of hearts 4:29
08. In joy and sorrow 3:59
09. Your sweet 666 3:57
10. Gone with the sin 4:22
11. Wicked game (Chris Isaak feldolgozás) 4:06
12. The Sacrament 4:30
13. Close to the flame 3:47
14. It's all tears (remix, csak az angliai kiadáson) 4:30
15. Poison girl 3:51
16. Pretending 3:41
17. When love and death embrace 6:08
DVD (Live at Semifinal, 2003.04.24-30.)
Soul on fire 4:09
The funeral of hearts 4:44
Beyond redemption 4:23
Sweet pandemonium 5:07
Buried alive by love 4:48
The Sacrament 4:34

- The Single Collection

CD 1 It's All Tears (Drown In This Love)
1. It's all tears (Drown in this love) 3:42
2. The heartless (Club-Remix) 3:58
CD 2 Wicked Game
1. Wicked game (Chris Isaak feldolgozás) 3:53
2. For you 3:59
3. Our diabolikal rapture 5:20
4. Wicked game (666-Remix) 3:58
CD 3 When Love And Death Embrace
1. When love and death embrace (Radio-Edit) 3:36
2. When love and death embrace (AOR-Radio Mix) 3:40
3. When love and death embrace (Original Single-Edit) 4:17
4. When love and death embrace (Album Version) 6:11
CD 4 Join Me
1. Join me 3:39
2. It's all tears (Unplugged live at Radio Extrem, Finland 1997) 3:48
3. Rebel yell (Billy Idol feldolgozás) (Live) 5:12
4. Dark sekret love 5:17
CD 5 Right Here In My Arms
1. Right here in my arms (Radio Edit) 3:23
2. Join me in death (Razorblade Mix) 3:36
3. The heartless (Space Jazz Dubmen Mix) 3:58
4. "I've crossed oceans of wine to find you" 4:39
CD 6 Poison Girl
1. Poison girl 3:50
2. Right here in my arms (Live) 4:42
3. It's all tears (Live) 3:52
4. Poison girl (Live) 3:40
CD 7 Gone With The Sin
1. Gone with the sin (Radio Edit) 3:51
2. Gone with the sin (O.D. Version) 4:58
3. For you (Acoustic version) 4:08
4. Bury me deep inside your heart (Live) 4:13
5. Gone with the sin (Album version) 4:22
CD 8 Pretending
1. Pretending 3:41
2. Pretending (Alternative mix) 3:56
3. Pretending (The Cosmic Pope Jam Version) 8:00
4. Please don't let it go (Acoustic Version) 4:39
5. Loose you tonight (Caravan Version) 6:08
CD 9 In joy and sorrow
1. In joy and sorrow (Radio Edit) 3:33
2. Again 3:29
3. In joy and sorrow (String Version) 5:02
4. Salt in our wounds (Thulsa Doom Version) 7:02
5. Beautiful (Third Seal) 4:46
CD 10 Heartache Every Moment & Close To The Flame
1. Heartache every moment 3:56
2. Close to the flame 3:46
3. Salt in our wounds (Acoustic Version) 3:57
4. In joy and sorrow (Acoustic Version) 4:02
5. Pretending (Acoustic Version) 4:01
6. Heartache every moment (Acoustic Version) 3:34
7. Close to the flame (Acoustic Version) 3:22
-XX Two Decades of Love Metal
1. Strange World
2. Join Me
3. Heartkiller
4. Wings Of A Butterfly
5. The Kiss Of Dawn (Radio Edit)
6. The Funeral Of Hearts (Radio Edit)
7. Right Here In My Arms (Radio Edit)
8. Pretending
9. Buried Alive By Love (Radio Edit)
10. Gone With The Sin
11. Your Sweet 666
12. The Sacrament (Radio Edit)
13. Wicked Game
14. Killing Loneliness
15. Bleed Well (Radio Edit)
16. In Joy And Sorrow (Radio Edit)
17. Poison Girl
18. Scared To Death
19. When Love And Death Embrace (Radio Edit)
20. Heartache Every Moment
HIM EP:

- 666 Ways To Love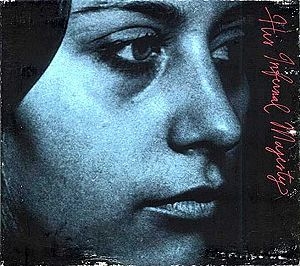 01. Stigmata diaboli 2:51
02. Wicked game (Chris Isaak feldolgozás) 3:53
03. Dark sekret love 5:17
04. The heartless 7:25