Ronnie James Dio
7501.
26
rajongó
2
vélemény
Értékelés

tehetség: 90%
stílus: 85%
szimpátia: 85%
Születési név

Ronald James Padavona

Becenév

Dio

Élt

1942.07.10 – 2010.05.16.

Születési hely

Portsmouth,New Hapshire,USA

Foglalkozás

Heavy metal énekes

Családi állapot

nős, 1 gyermek

Csillagjegy

Rák

Linkek
Ronnie James Dio életrajza
Szülei olaszok, akik amerikába költöztek, ahol Ronnie születet. Eleven, csintalan gyerek volt, szerette a sci-fi könyveket, valamint a történelmi regényeket. Gyakorlatilag opera zenén nőtt fel, ami rányomta  a bélyeget a stílusára, a zenéléssel öt éves korában kezdett el feglalkozni méghozzá Harry James Bandet hatására.
Akkoriban trombitált, később basszusgitárt ragadott a kezébe, s kitartóan, napi 4 órát gyakorolt. Ahogy zenekarokban kezdett játszani előbb-utóbb énekelnie is kellet, hiába nem szeretett volna. Első saját alapítású zenekara a The Vegas Kings volt amiből Ronnie and the Rumblers, majd onnie and the Red Caps lett.1960-ban éretségizett a Cortland High School-ban, majd a University at Buffalo-ban tanult tovább, ahol trombitán játszott az egyetem zenekarában. Egy év után abbahagyta a tanulást.
A Dio nevet (mely olaszul istent jeleent) legelőször 1964-ben használta, azonban az első két Elf elemzezen mégis a Padanova nevet használta szülei iránt érzett tiszteletéből fakadóan.
Volt feleségével (Loretta Berardi)  közösen adoptáltak egy fiút, Dan-t. Lorettával megromlott a kapcsolatuk és elváltak, majd feleségűl vette Wendy Gaxiola-t. 2009-ben gyomorrákot diagnosztizáltak nála, melyet sajnos nem sikerült leküzdenie - 2010 május 16-án hunyt ell. Halála az egész világot megrázta.
Metal horns
Kiskorában nagyanja mindig azt mondogatta neki, hogy ezen szimbólum a sátán jelképe, később Dio - nem sokkal aztuán, hogy csatlakozott a Black Sabbath-ba - koncerteken használta ezt a jelképet, mely mára már világszerete a metal jelképe és a koncertek kihagyhatatlan eleme.
Black Sabbath

1980 Heaven and Hell
Neon Knights
Children of the Sea
Lady Evil
Heaven and Hell
Wishing Well
Die Young
Walk Away
Lonely Is the Word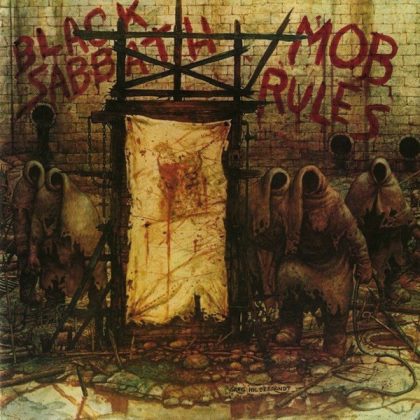 1981 Mob Rules
Turn Up the Night
Voodoo
The Sign of the Southern Cross
E5150
The Mob Rules
Country Girl
Slipping Away
Falling Off the Edge of the World
Over and Over

1992 Dehumanizer
Computer God
After All (The Dead)
TV Crimes
Letters from Earth
Master of Insanity
Time Machine
Sins of the Father
Too Late
I
Buried Alive 
Dio



1983 Holy Diver
Stand Up and Shout
Holy Diver
Gypsy
Caught in the Middle
Don't Talk to Strangers
Straight Through the Heart
Invisible
Rainbow in the Dark
Shame on the Night 

1984 The Last in Line
We Rock
The Last in Line
Breathless
I Speed at Night
One Night in the City
Evil Eyes
Mystery
Eat Your Heart Out
Egypt (The Chains Are On) 

1985 Sacred Heart
King of Rock and Roll
Sacred Heart
Another Lie
Rock 'n' Roll Children
Hungry for Heaven
Like the Beat of a Heart
Just Another Day
Fallen Angels
Shoot Shoot

1987 Dream Evil
Night People
Dream Evil
Sunset Superman
All the Fools Sailed Away 
Naked in the Rain
Overlove
I Could Have Been a Dreamer
Faces in the Window
When a Woman Cries 

1990 Lock up the Wolves
Wild One
Born on the Sun
Hey Angel
Between Two Hearts
Night Music
Lock up the Wolves
Evil on Queen Street
Walk on Water
Twisted
Why Are They Watching Me
My Eyes

1993 Strange Highways
Jesus, Mary & The Holy Ghost
Firehead
Strange Highways
Hollywood Black
Evilution
Pain
One Foot in the Grave
Give Her the Gun
Blood from a Stone
Here's to You
Bring Down the Rain 

1996 Angry Machines
Institutional Man
Don't Tell the Kids
Black
 Hunter of the Heart
Stay Out of My Mind
Big Sister
Double Monday
Golden Rules
Dying in America 
This Is Your Life 

2000 Magica
Discovery
Magica Theme
Lord of the Last Day
Fever Dreams
Turn to Stone
 Feed My Head
Eriel
Challis
As Long as It's Not About Love
Losing My Insanity
Otherworld
Magica
Lord of the Last Day
Magica Story 

2002 Killing the Dragon
Killing the Dragon
Scream
Better in the Dark
Rock & Roll
Push
Guilty
Throw Away Children
Before the Fall
Cold Feet 

2004 Master of the Moon

One More for the Road
Master of the Moon
The End of the World
Shivers
The Man Who Would Be King
The Eyes
Living the Lie
I Am
Death by Love
In Dreams 
Heaven and Hell

2007 Live from Radio City Music Hall (Live album)
E5150 / After All (The Dead)
The Mob Rules
The Children of the Sea
Lady Evil 
I
The Sign of the Southern Cross
Voodoo 
The Devil Cried
Computer God
Falling Off the Edge of the World
Shadow of the Wind 
Guitar Solo / Die Young
Heaven and Hell
Lonely Is the Word
Neon Knights  

2009 The Devil You Know
Atom and Evil
Fear
Bible Black
Double the Pain
Rock and Roll Angel
The Turn of the Screw
Eating the Cannibals
Follow the Tears
Neverwhere
Breaking into Heaven 

2010 Neon Nights: 30 Years of Heaven & Hell (Live album)
E5150
The Mob Rules
Children of the Sea
I
Bible Black
Time Machine
Fear
Falling Off the Edge of the World
Follow the Tears
Die Young
Heaven and Hell
Encore: Country Girl
Neon Knights 

Rainbow

1975 Ritchie Blackmore's Rainbow
Man on the Silver Mountain
Self Portrait
Black Sheep of the Family (Quatermass cover)
Catch the Rainbow
Snake Charmer
The Temple of the King
If You Don't Like Rock 'n' Roll
Sixteenth Century Greensleeves
Still I'm Sad (The Yardbirds cover) 

1976 Rainbow Rising
Tarot Woman
Run with the Wolf
Starstruck
Do You Close Your Eyes
Stargazer
A Light in the Black 

1978 Long Live Rock 'n' Roll 
Long Live Rock 'n' Roll
Lady of the Lake
L.A. Connection
Gates of Babylon
Kill the King
The Shed (Subtle)
Sensitive to Light
Rainbow Eyes